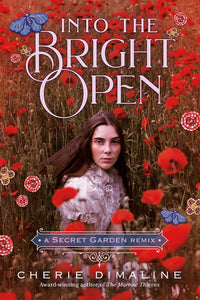 Into the Bright Open: A Secret Garden Remix by Dimaline
Regular price $19.99 Sale
In this YA remix of
The Secret Garden
, an orphaned girl is sent to live in the Georgian Bay wilds and discovers family secrets both wonderful and horrifying.
Mary Lennox didn't think about death until the day it knocked politely on her bedroom door and invited itself in. When a terrible accident leaves her orphaned at fifteen, she is sent to the wilderness of the Georgian Bay to live with an uncle she's never met.

At first the impassive, calculating girl believes this new manor will be just like the one she left in Toronto: cold, isolating, and anything but cheerful, where staff is treated as staff and never like family. But as she slowly allows her heart to open like the first blooms of spring, Mary comes to find that this strange place and its strange people—most of whom are Indigenous self-named "halfbreeds"—may be what she can finally call home.