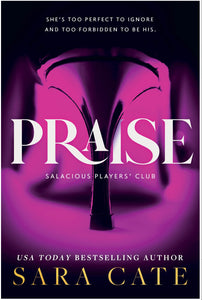 Praise by Cate
Regular price $16.99 Sale
Charlie is tired of dating boys who never grow up. So when she breaks up with her latest boyfriend, she intends to move on in peace. When her ex-boyfriend can't even get it together enough to send Charlie her half of their apartment deposit, it's once again her responsibility to be the adult and get her check from Beau's dad, Emerson. 
Emerson Grant is a man who knows exactly what he wants and isn't shy about his particular tastes. But when he mistakes Charlie for a candidate to be his new sub instead of his son's ex-girlfriend, he immediately tries to correct the situation. He offers Charlie a job as his secretary and nothing more. 
But now that Charlie has seen a glimpse of what can happen when she's honest about what she wants, she makes it clear that all she wants is Emerson. He might be her ex-boyfriend's dad, but he's also the only man who can give her everything she desires.